children's activities & products

My 1st Years is one of the fasting growing baby brands. Launched in January 2010 it is already a favourite with mothers across the UK and worldwide.
kinderprogramm

Regularly updated details of children`s activities in Vienna

www.stadt-wien.at/freizeit/kinderprogramm.html
hillel group 
The hillel group is provided by the Jewish cultural society and offers activities for children from the age of 9 years
 
1090 Vienna, Währingerstraße 2
fun 4 kids
Range of indoor activities
Himberger Straße 2   1100 Wien

A soccer school in Vienna for 4-14 year olds of all abilities,
both boys and girls which is based at the American International School

For information about the Boot Camp or Soccer Factory you can email,
mybootcamp@hotmail.com or thesoccerfactory@hotmail.com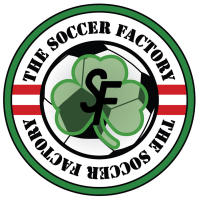 Children`s museum Vienna                                kinder@schoenbrunn.at
Find out about the kind of world the imperial children lived in. Guided tours and birthday parties in English

www.kaiserkinder.at
diana bad​
Swimming complex with something for the whole family - special children`s area

Lilienbrunngasse 7–9, 1020 Wien       info@dianabad.at

Haus der Musik                         
In this highly interactive museum, kids explore sounds, music, and of course, Austria's great composers.

Seilerstätte 30, A-1010 Vienna​

.ikb​                                                                

Swimming fun for the whole family

Kugelfangweg 46, 6020 Innsbruck

JOY​                                                      

Indoor playground

Gießenweg 16 A-6176 Völs

kids cafe
The place is fitted out with slides, tunnels, swings and a rock climbing tower as well as toys. 

6065 Thaur  Bert-Köllensperger-Str. 6a                        
​www.kids-cafe.at
Skate park                                 marktgemeinde@zirl.gv.at
Equipped with half-pipe, quarter-pipe, mini ramp and more. Free.

am Sportplatz, Bahnhofstr. 39   6170  Zirl

Mountain Beach                                                                    info@mountainbeach.at

Natural pool & outside fun

Dorfstraße 2, 6793 Gaschum
area 47                                info@area47.at

20.000 m² water park plus other activities

Ötztaler Achstraße 1  6430 Ötztal-Bahnhof